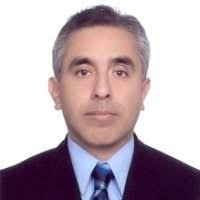 Luis Fernando Prudencio Velasco
Operating Partner
Luis Fernando Prudencio Velasco is an operating partner at Manhattan Atlantic Capital LLC. Prior to joining Manhattan Atlantic Capital, Luis served as Chief Financial Officer for Philips Healthcare LatAm, part of a Dutch multinational with over $US30b in revenues for FY 2011, where he led both the acquisition and integration of healthcare companies such as ATL, ADAC, Agilent and Marconi, resulting in $US6.25m in cost savings. Luis was also turned around PMS Brazil's 1999 results from a net loss of US$ 4.8 million to a net profit of US$ 3.1 million by implementing a cost reduction program. He also improved cash-flow performance by improving management of the net operating capital in the LatAm region by quicker collection of receivables. Luis introduced EVA as a key performance measure and bonus parameter for the company and identified those segments of the business that create value and others that destroy value. Furthermore, he restructured the debtor's portfolio in Colombia and Ecuador, having also restructured the former Marconi Debtor portfolio, mainly in Brazil, Argentina and Colombia.
Luis also served as Chief Financial Officer for ESAB Group LatAm. ESAB is one of the world's largest manufacturers of welding and cutting equipment, and related consumables and automation systems used in gas and electric welding. From 2008 to 2011 Luis was instrumental in providing ESAB LatAm's Sales (+18% CAGR), EBIT (+22% CAGR), cash-flow (cash conversion rate of 85%). In addition, he Improved ESAB LatAm business monitoring system —including the daily tracking of key indicators. Luis also restructured ESAB's legal entities in order to simplify the structure and to obtain cost reduction through an international tax plan. Furthermore, he developed ESAB's LatAm strategic Plan, including the definition of strategic objectives and initiatives. Luis also analyzed investments for organic growth and competitor acquisitions. For instance, he was responsible for the acquisition and integration of Air Liquide (Argentina) and Condor (Brazil)
Prior to his work at both Philips Healthcare and ESAB, Luis served as an auditor and corporate finance manager at Arthur Andersen where he audited financial statements according to the Brazilian Accounting principles (Corporate Law and Constant Value Currency), US GAAP and IFRS before detailing plans and risk assessment, audit testing, evaluation of findings and communication of results. Luis obtained his bachelor of science in Civil Engineering from State University of Campinas. He also graduated from Fundação Getúlio Vargas with a Master of Business Administration. In addition, Luis completed his Executive Master of Business Administration from Northwestern University - Kellogg School of Management.